DogWatch of Southwest Florida
It's all about your dog!
We are Tom and Kristin Schmidt. We became DogWatch customers in 1998. We loved the product so much that in 2003 we bought the DogWatch dealership in Atlanta, Georgia. Shortly after we bought the dealerships in south west GA, south east Alabama and the panhandle of Florida. In 2016 we bought the DogWatch dealership in south west Florida and are happy to say it is now our year round home. Over the years we have sold more than 5000 DogWatch systems and have trained more than 10,000 dogs. Our experience and expertise can not be matched. Tom is a hands on owner, who cares about customer service, meeting his clients and most importantly can't wait to meet your dog. We proudly service Charlotte, Collier, Lee and Monroe counties.
Our DogWatch team consists of Tom, Kristin, Colin; our lead installer, Andrew; our service technician, TJ; service technician/installer, Ray; service technician/installer
At our house we have both purebred and rescue dogs, big and small, old and young. We love working with animals In any capacity, whether it's volunteering at a shelter, fostering a dog until their forever family comes along or helping a client with a new fence. We chose DogWatch because they had a superior product offering FM Safelink design, 2 year battery life vs.the 3 to 4 month battery life of competitors, and a user friendly transmitter/receiver where the customer can make their own adjustments.
We hope to have the opportunity to meet you and help keep your pet safe.
Service Area
We provide services to customers in the Southwest Florida area, including the towns and cities of Alva, Boca Grande, Bonita Springs, Cape Coral, Captiva, Estero, Fort Myers, Fort Myers Beach, Immokalee, Little Pine Island, Marco Island, Naples, North Fort Myers, North Naples, Lehigh Acres, Pine Island, Port Charlotte, Punta Gorda, Saint James City, Sanibel, (FL), Florida and the surrounding area.
Get a Free In-Yard Estimate!
Our representatives will meet you at your home for a free in-yard estimate. We will help assess your needs and customize a solution that suits both you and your pet. Call today or schedule an appointment to get things started!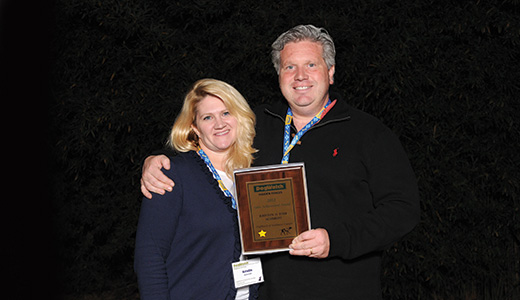 Why Choose DogWatch of Southwest Florida?
1. Our number one concern is the safety and well-being of your pet. We provide the support you need to ensure successful training and happy containment.
2. We provide a proven PetFriendly™ training program. We train your dog (or cat) to recognize the boundary flags and the audible warning signal (or vibration) before introducing the correction.
3. We are experienced professionals committed to providing excellent customer service and support. We strive to service every customer promptly and courteously.
We want to hear about your experience! Write us a review on
Google+
Simply the best. No getting around it.™
Another reason to choose DogWatch of Southwest Florida is that we are an authorized DogWatch dealership. The DogWatch Hidden Fence is the most technologically advanced and the easiest to use, and it is backed up by a no-hassle Lifetime Warranty from a company with more than 25 years of keeping pets happy and safe.

What makes us Simply The Best?
---
Customer Testimonial
"DogWatch SE is very professional in their installation of the fence, training of use, support and maintenance of their product. I had the Invisible Fence system prior to the DogWatch system and I feel the DogWatch system is a far superior product."
Brooks K. Glass - D.V.M.